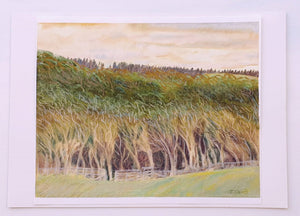 Original soft pastel on watercolour paper. 
42 x 59cm 
Unframed. The white border around the artwork is left so it is easy for the framer to frame right up to the artwork. Any smudges on the border will be hidden by a mat when framing. 
A stand of trees touched by the golden glow of the sun rising.